As a Vietnam Veteran, I know having access to support and services is as important to family members as it is to the veterans themselves.
To that end, I have compiled the following list of my favorite recommended veteran support resources.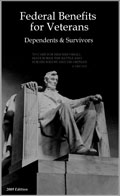 Federal Benefits for Veterans
PDF Document
Freedom Isn't Free – Just Ask A Soldier!