Our 2011 Visit – Thinking About Moving Here
Getting There: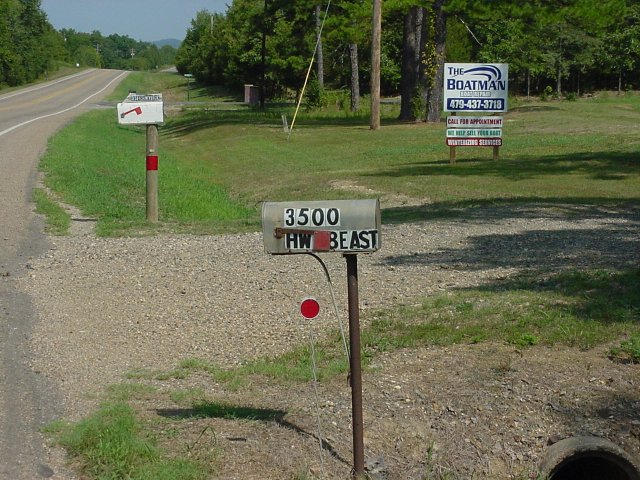 Take Interstate I-40 to Fort Smith, AR… just across from the Oklahoma state line and go South on Highway 71 to Mena.
As you come into town, turn left onto State Highway 8 East and drive approx. 6 miles then turn in just past the mail box on the drive shared by the neighbor… "The Boatman"… but stay to the right up the dirt drive. It might not be real obvious at first… but it's up there.
What You'll Find There: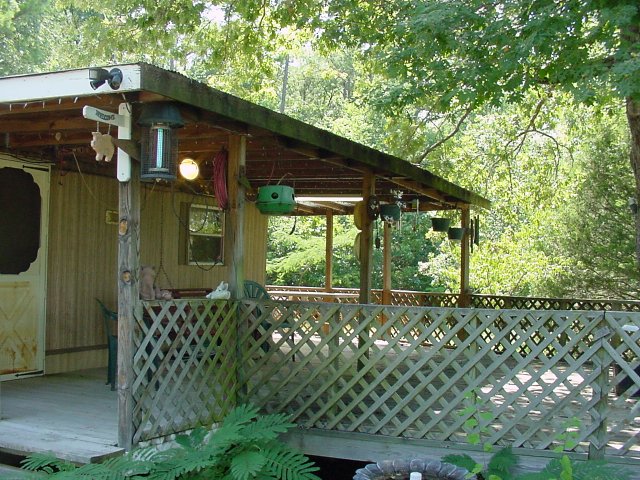 So… just what will you find that makes this a well hidden little piece of paradise?
Sitting on approx. 3.5 acres (with nearly 2 acres of it being virgin Ozark forest) is a 2-bedroom mobile home with central A/C and a family room add-on w/fireplace… several out buildings… a large front deck… lots of room to grow… and lots of room to relax and dream.
What you'll find is a quality of life that most only imagine.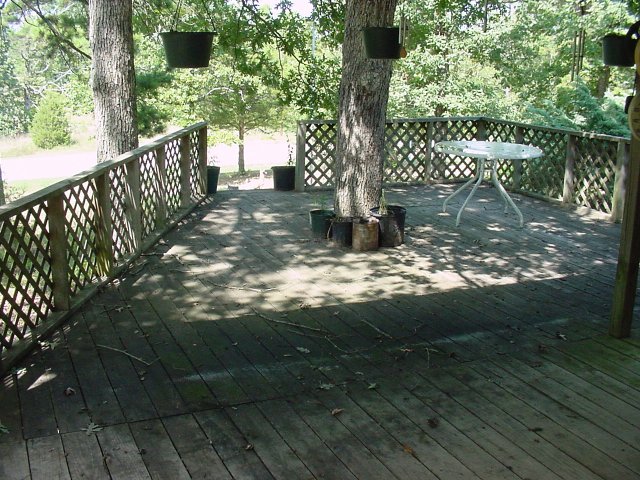 Imagine:
In the hustle and bustle frantic lifestyle of the 21st century, how many people actually have the time to simply enjoy life's little pleasures? Morning coffee on a rustic deck… the sound of a mountain thunderstorm… the taste of fresh vegitables grown at home… and the "smell" of the color green.
How many people find the chance to dream, to plan, and to grow? How many find the time to enjoy that quality of life?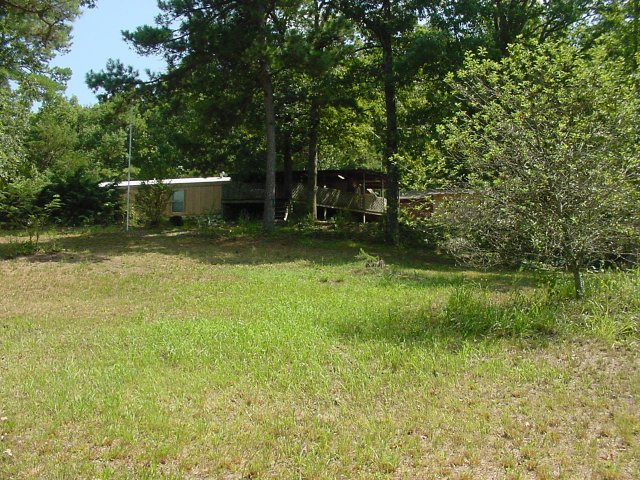 A well hidden little piece of paradise? You bet it is… and there just aren't too many of those left today!
How does the song go? "They paved paradise and put up a parking lot"? Well not on THIS little piece of paradise! This "tree museum" is in the care of Mother Nature… and needs nothing more than a little bit of attention and some TLC.
Stop by any time that you need to remember the "smell" of the color green!